Good Bye to a friend!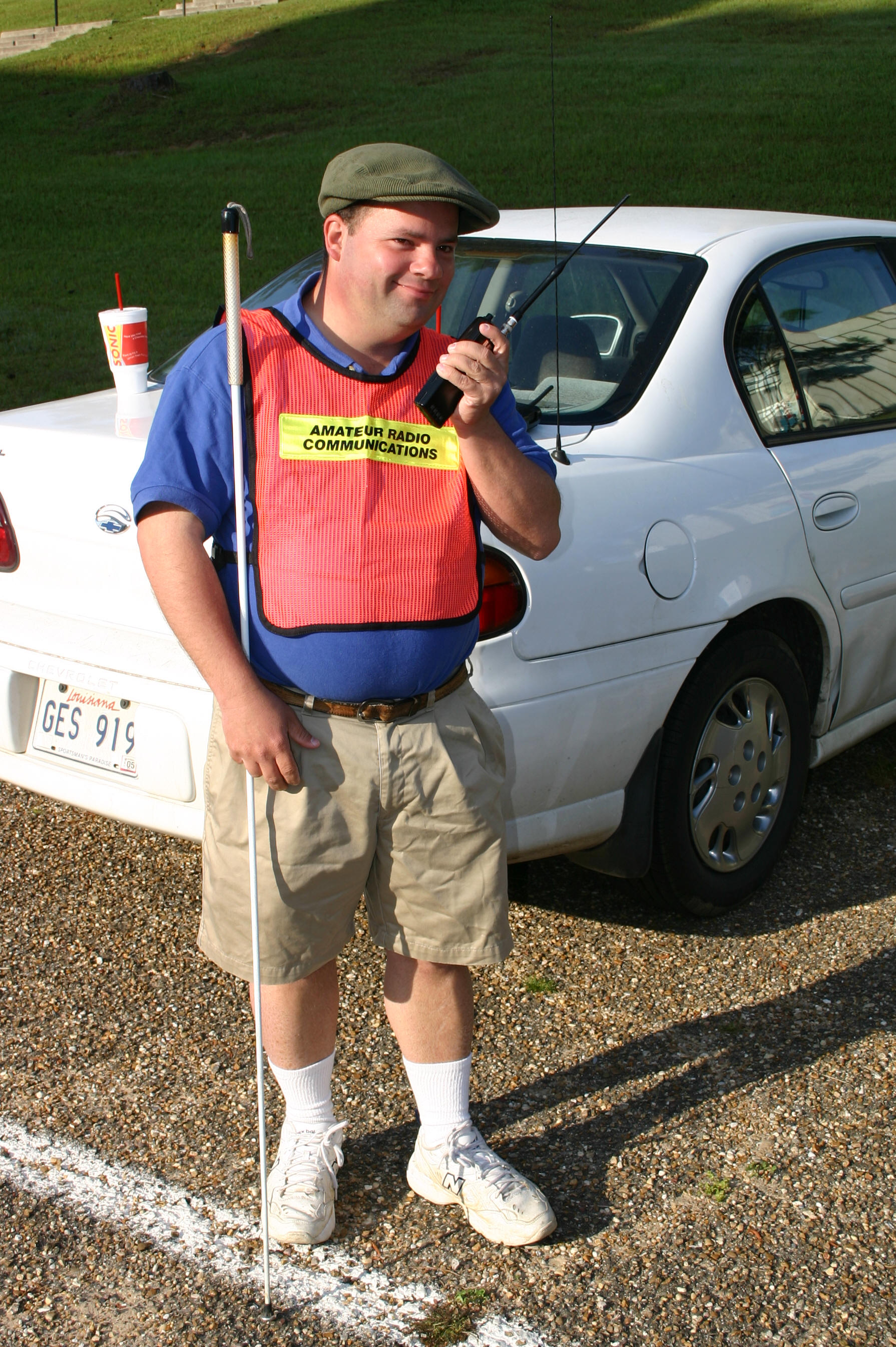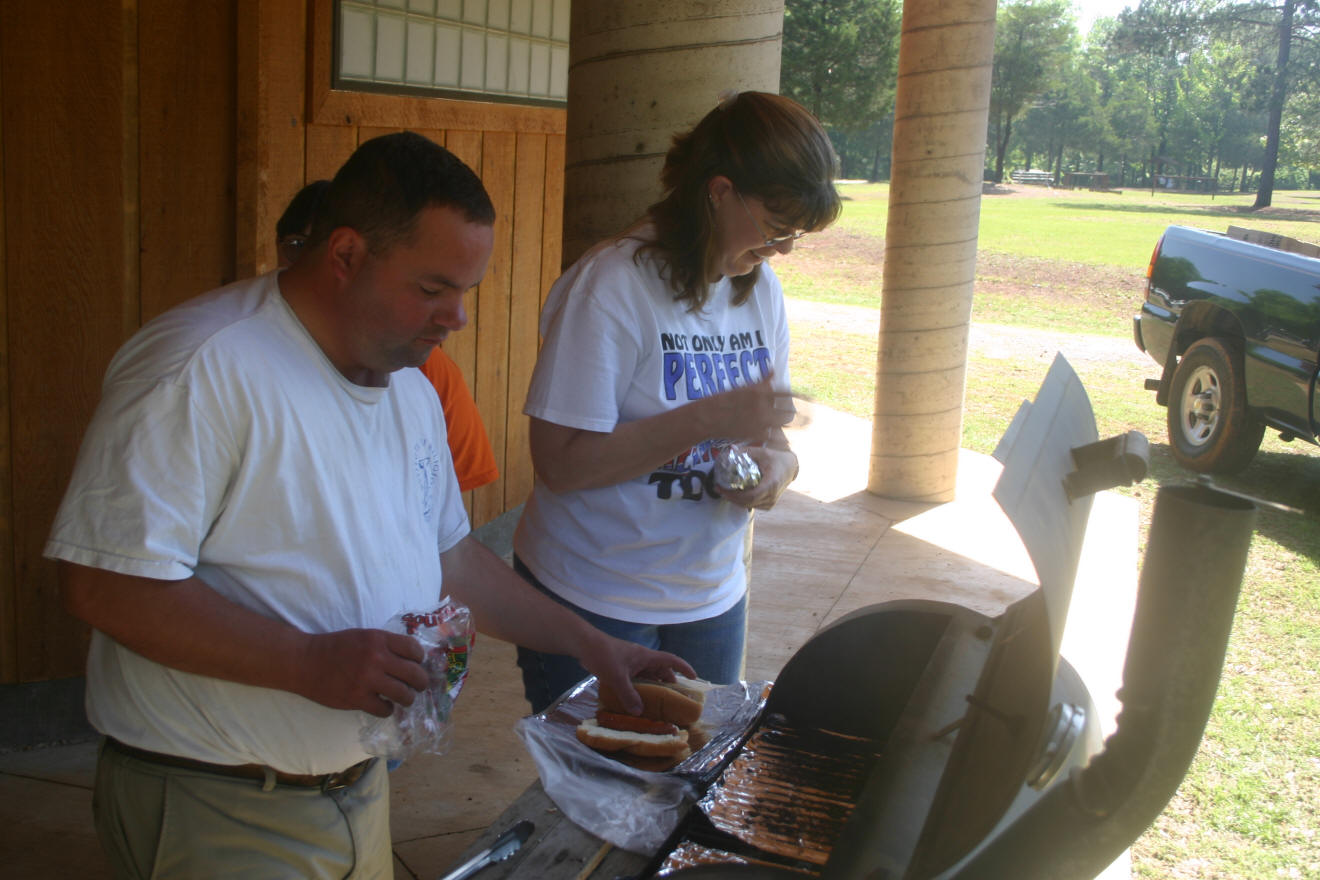 Brian at the March of Dimes walkathon April 2005 Brian grilling the "Dogs" at the April 2006 Hot Dog Social
Brian Dulude, AD5MM, will be leaving the Piney Hills area the first of August to pursue his PHD at the University of Arkansas in Fayetteville, Arkansas. Brian was first licensed as KD5PWP in September of 2001 and 13 months later he passed his Extra Class License and was assigned the AD5MM call sign.
Brian has been very active in the Piney Hill Amateur Radio Association. Not long after passing his Extra, Brian was elected as the Club Treasurer and has continued to serve in that position. Brian has also served as the Ruston Swap fest Chairman for several years. Brian also operated at the 2004 Peach Festival Special Event Station N5A and he also operated at the March of Dimes Walkathon April 2005. Brian was also a hard worker behind the scenes setting up, tearing down, and the all important cleanup. We wish him all our best as he goes off to his next adventure.
2005 Swapfest Grand Prize Winner of the Hustler 5 band Vertical Antenna
Mac Redman KA5JNL and Our Door Prize Goddess Julie Christian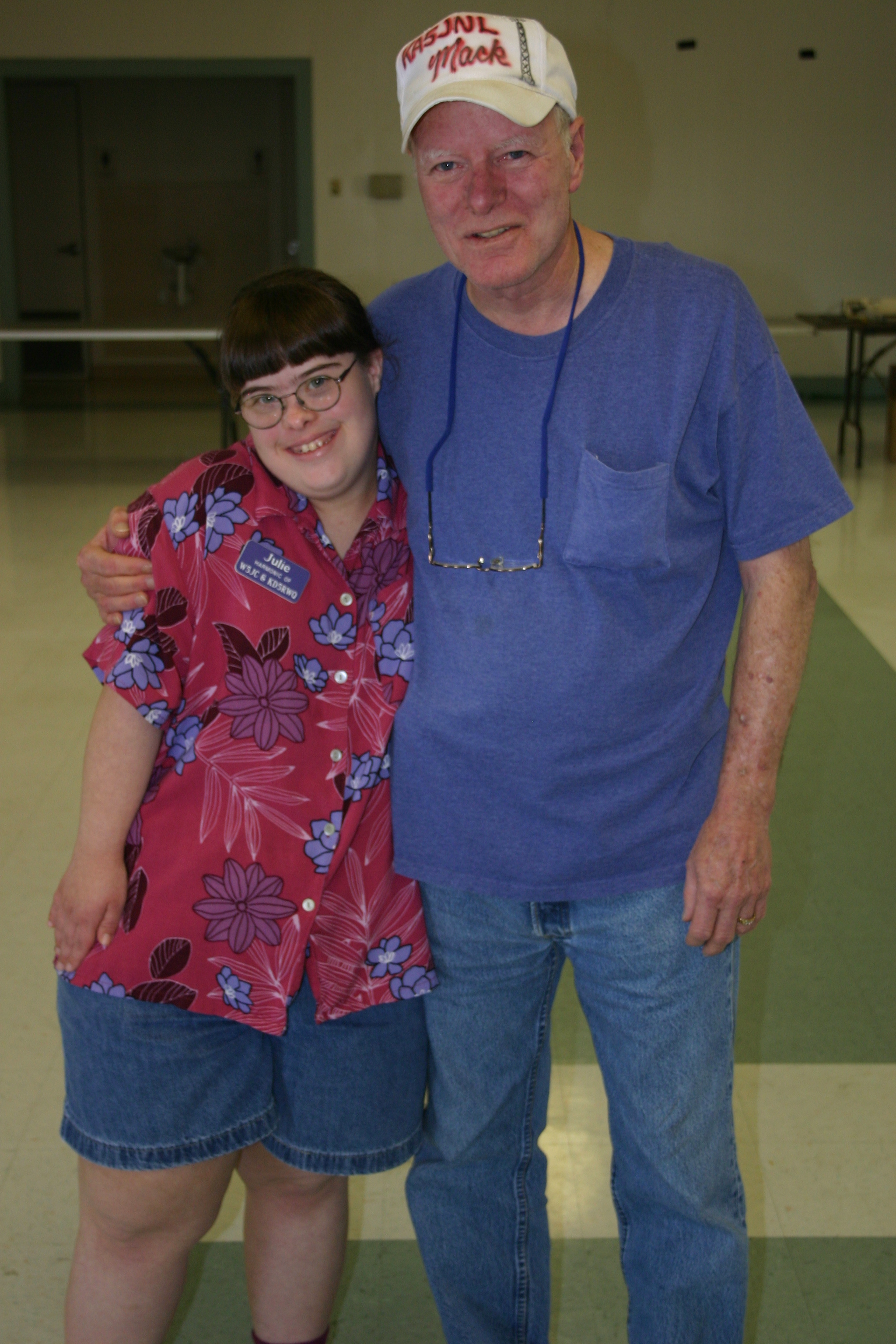 2006 Swap Fest Grand Prize Winner of the Hustler 4 band Vertical Antenna
Gene DeWitt WA5KNB and Our Door Prize Goddess Julie Christian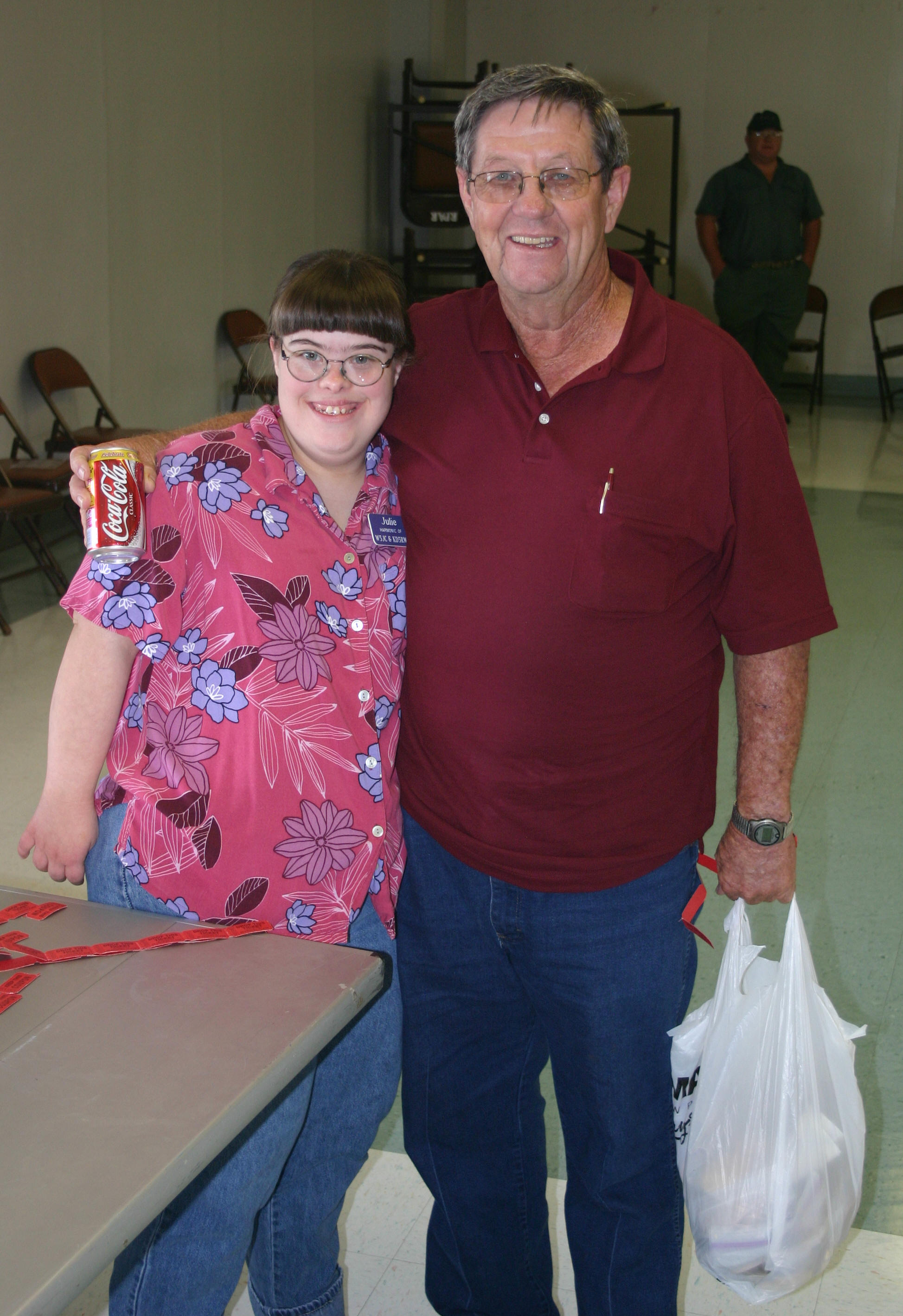 2007 Swap Fest Grand Prize Winner of the ICOM-2200H 2 meter Transceiver
was Jim Bookter Jr. N5NVP of Leesville, Louisiana
Donated by James W5JC, Debbie KD5RWQ, and Julie Christian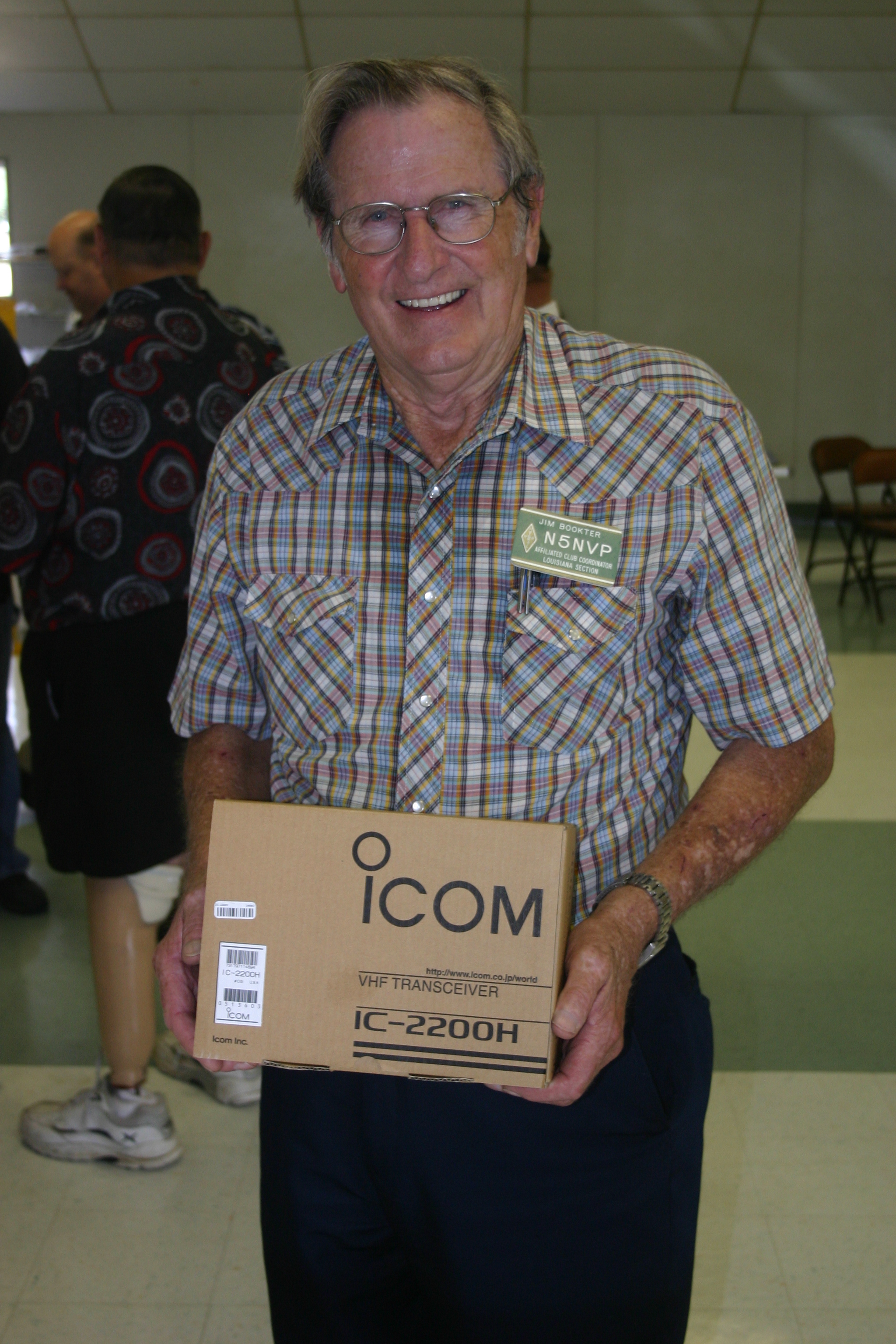 2007 Swap Fest Second Prize Winner of $100.00 cash was Virginia Bryant KE5DJA of Leesville, Louisiana
Donated by Waltz Pharmacy of Ruston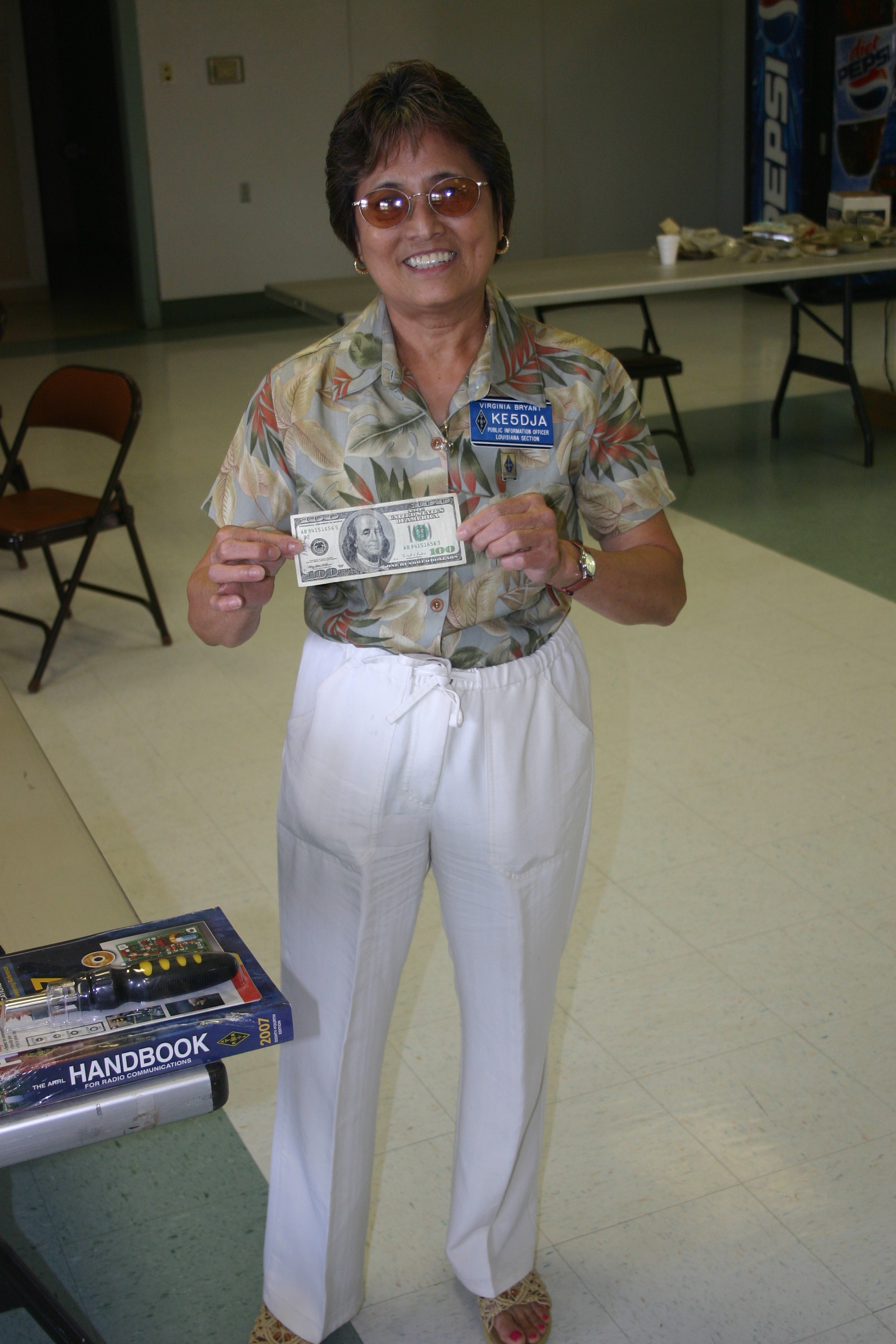 CURRENT & UPCOMING EVENTS
Last years Swap Fest - Tailgate Party was very successful for the club. We had many returning friends that have supported us through the years and many new faces and new hams attended this years Swap Fest. We tried a new cash prize fox hunt that was also very successful this year. Next year we hope to expand the cash prize fox hunt with more transmitters (foxes) with varying locations and difficulties.
A word of thanks to James Christian W5JC our Swap Fest Chairman, Jeff Pearcy KF5UR our Door Prize Chairman, Debbie Christian KD5RWQ our Food & Concessions Chairman, Julie Christian our Door Prize Goddess, Darrel N5VDM & Sherree KE5MFC McCain, Denny Morse AD5YX, Kaye Lane Darnell KD5YZA, Michael Floyd KE5PLD, and Mark Colvin KB5XV for all of their hard work setting up, during, and cleaning up after the swap fest. Without everyone working together we could never do this. Jerry Darnell AD5AQ, President PHARA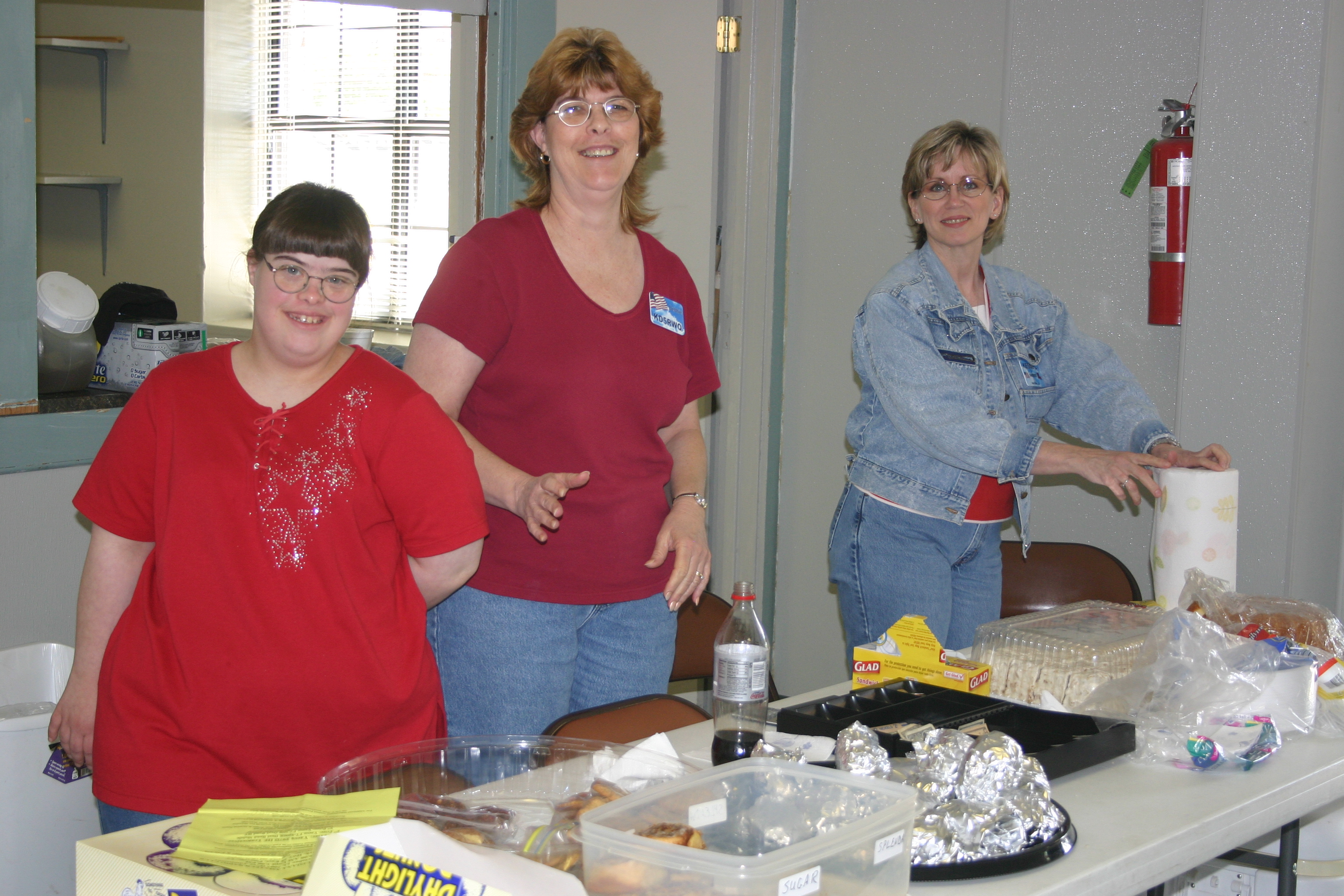 No stray QRM here, Julie Christian, Debbie KD5RWQ Christian, and Sherree KE5MFC McCain have the food concessions under control!!!
This years Swap Fest Grand Prize Winner of the ICOM-2200H 2 meter Transceiver
was Jim Bookter Jr. N5NVP of Leesville, Louisiana
Donated by James W5JC, Debbie KD5RWQ, and Julie Christian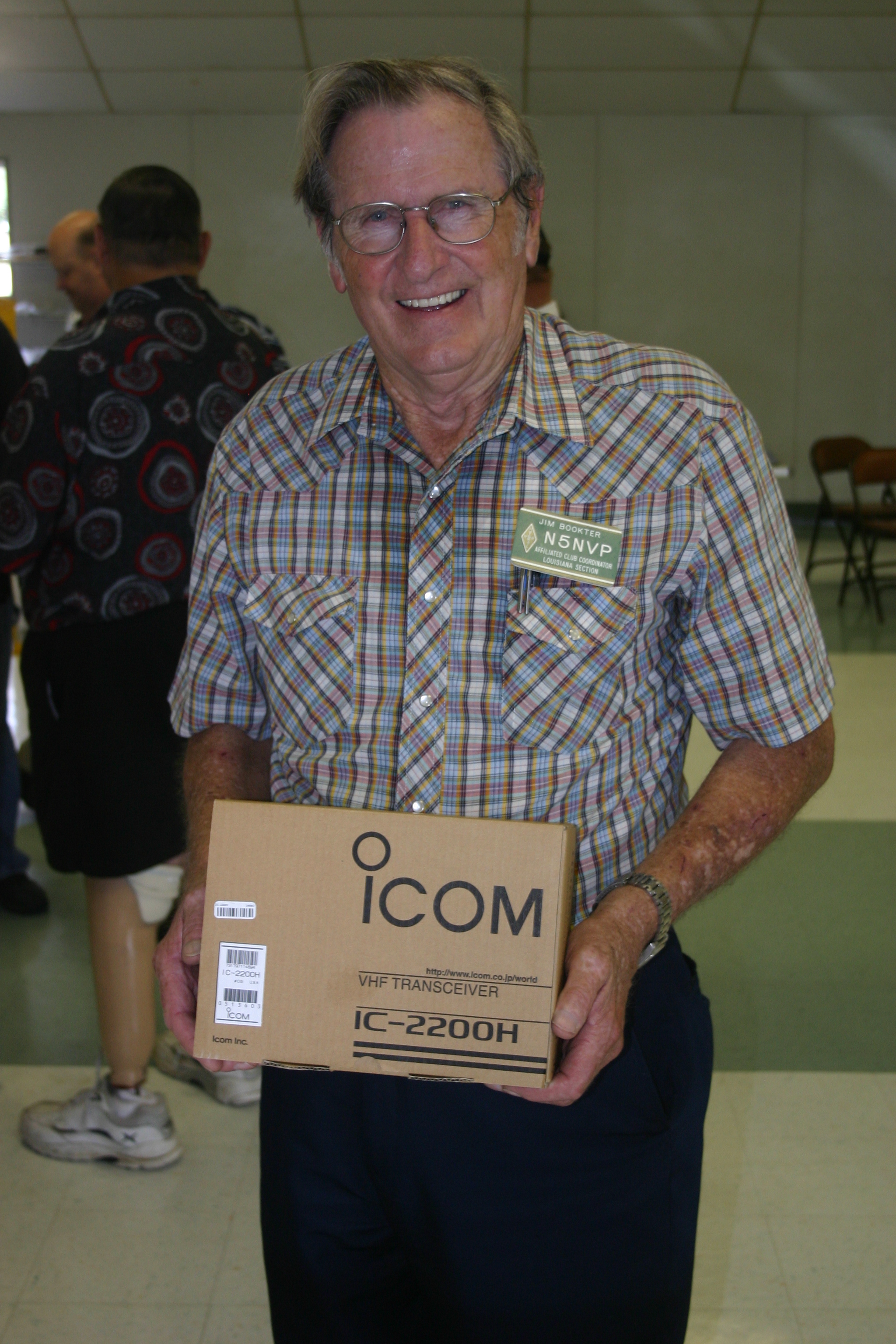 This years Swap Fest Second Prize Winner of $100.00 cash was Virginia Bryant KE5DJA of Leesville, Louisiana
Donated by Waltz Pharmacy of Ruston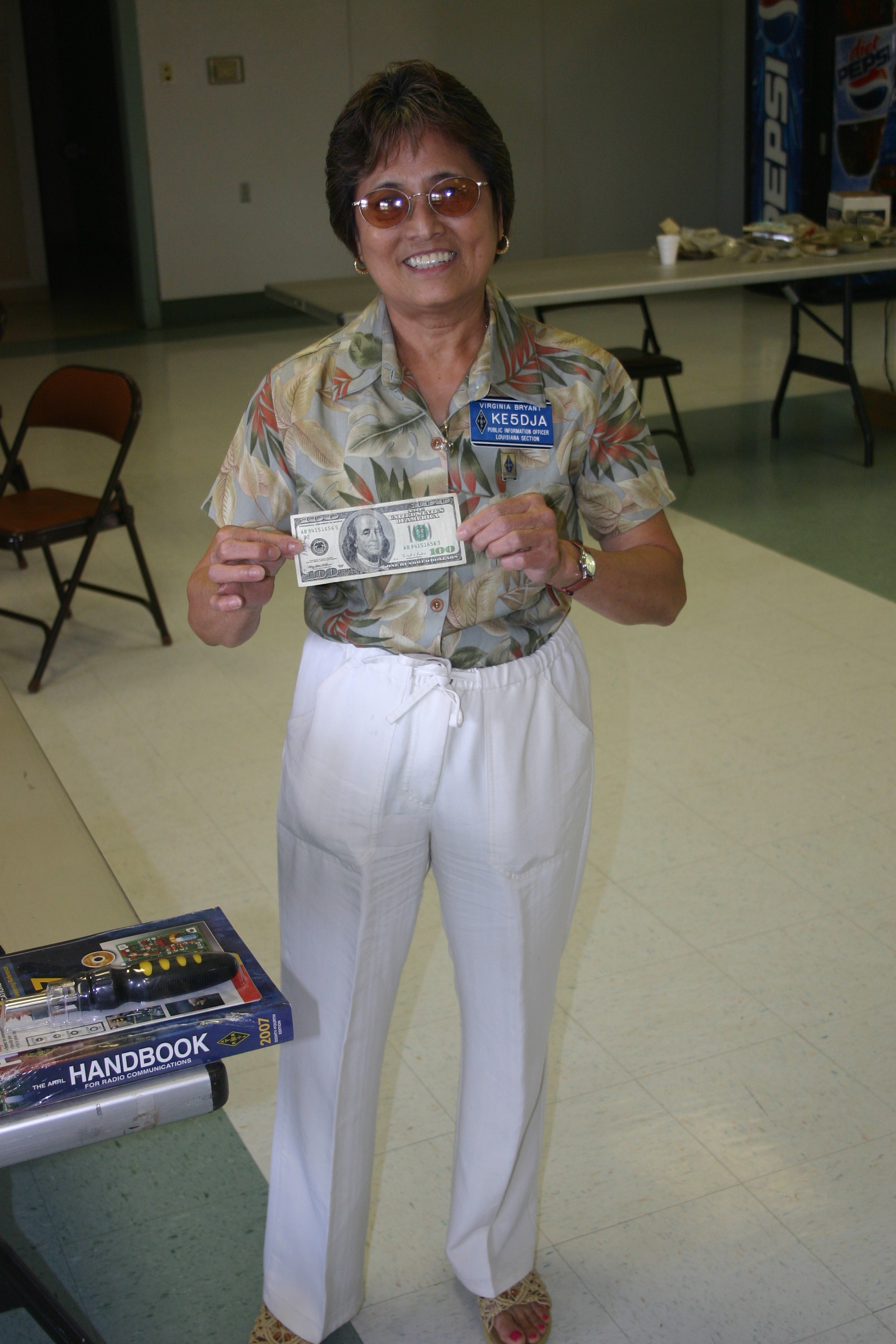 Donors this year
James W5JC, Debbie KD5RWQ, Julie Christian, Grand Prize ICOM-2200H
Phil Waltz, Waltz Pharamacy, Ruston $100.00 Cash Donation
Jerry AD5AQ & Kaye Lane KD5YZA Darnell, ARRL Handbook, ARRL Antenna Book, & 3 Repeater Directories
Darrel N5VDM & Sherree KE5MFC McCain, Cash Donation
Glynn KQ5T & Jimmie Jean Corry , Cash Donation
Prentice KB5UHH Silmon, Door Prize Donation
ARRL National Office, ARRL Handbook & Antenna Book
Barbara McEntire Sweet Pea's Restaurant, Meal Certificates
Monjunies Restaurant, Meal Certificates
Baccus True Value, Rental Certificates